Does powerpoint improve teaching? See also here he re for lots of stats on teacher impact. There is a similar piece in the Tes here about the difficulty of actually knowing who is a good teacher.
A Lot of Bits And Some Pieces
In it he also talks about the mindset and genetics thing. Ofsted have been researching different observational strategies, and a very thoughtful write-up can be found here. Must read. This is a kind of lite version of the above article. Evidence based education have a nice framework that they outline here for effective CPD. What is the size of the effect that teachers can have on student outcomes? This study puts it at quite a bit lower, but their conclusion is a bit odd that we should therefore just do personalised learning.
This is still surprisingly a burgeoning field. We are riddled and plagued by snake oil salesmen. This piece by Kirschner and friends illustrates the intellectual weakness of the field. This piece by Ashman really could fit in multiple places here but it is about how you assess soft skills like grit and resilience. Contains a killer comment from Dylan Williams. This is a cool guide for educators about the different types of evidential claims and how to assess them. Really worrying article here claiming that most research findings not just education are probably false.
How are you supposed to become an evidence informed teacher? Nice article on the topic here. Replication and outcome reporting biases are major problems in Ed research and can be read about here. In the UK we now have a bunch of research schools which seem to be doing good things. Ben Goldacre has been massively influential in the area of medicine, and here he writes about how evidence can and should affect education.
This is an important piece about the use and validity of RCTs in education research. Here is a very interesting paper looking at how it applies to education research, with another one here about the replication crisis as applied to education studies. Here is a paper which looks at how papers conducted by researchers tend to produce stronger effects than independent ones. David Didau wrote a good follow-up here. Ofsted did an investigation into their reliability which came back with good results.
They only looked at 22 inspections though and I reckon if an inspector knew they were part of a reliability investigation they would play it as safe as possible. Who knows. The always interesting Colin Richards wrote a response to it here. There was a recent fracas about a supposed bias in Ofsted against the white working class. Stephen Tierney kicked it off here. The FFT develop and outline the whole story in more detail here — make sure to read all the links.
Life in Pieces
New section here. This is a really broad and deep area and one in which I am conflicted about. There is a good introduction to school-wide issues from the EEF here with lots of links to further reading.
THE NEXT MORNING…!
Ship of Dreams (Dreamlands Book 2)!
Sam Taylor-Johnson: 'I've lost people very dear to me through addiction';
The Travelers Tale.
A one-stop shop! Learning scientists have a good collection here as well. I have noticed recently a number of articles on Theory of Mind which is a vital concept within the study of Autism criticising the idea.
Lads (18+) Watersports Fun In The Gay Sex Club;
Jonathan Maberry.
Power of Praise: Poetry of Spiritual Christianity?
Delicious Desserts: 28 Mouthwatering Dessert Recipes Volume 2 (Dessert Recipes With Attitude);
See a Problem??
Stay ahead with the world's most comprehensive technology and business learning platform..
Caprice.
I found this journal entry on Autism and social behaviours utterly fascinating lay version here. There are notable problems with our current culture of labeling students with SEN that could be extremely counter productive, as speculated in this article. There are a ton of misconceptions around dyslexia, with a common one being about how it relates to visual processing.
Bit - Definition for English-Language Learners from Merriam-Webster's Learner's Dictionary
This leads to different coloured paper, lenses, fonts etc. Read about this here. Fascinating study on ADHD suggesting that children who are younger in the year are more likely to be diagnosed than those born later. This is a rather worrying article about the diagnosis of dyslexia, dyscalculia etc which questions whether or not our labelling criteria are valid. Schoolsweek wrote a very interesting discussion piece on this development here. Curriculum is definitely all the rage at the moment and every week I read another blog published on it.
Crispin Weston has written a monster blog challenging a lot of the big names around at the moment. Christine Counsell is acknowledged as a total expert on all matters curriculum and has been pushing for its relevance for a long time.
The Influence of Weather
She wrote a series aimed at senior leaders starting here. Ofsted has released a tranche of training videos about curriculum which can be found here. Data is everywhere in schools and is a major contributor to workload. See here for the government report into the topic. Crucially important piece for all school leaders to read here. The FFT Education Datalab have always been pretty hot on data and predictions and the like, you can find some good stuff here. Ben Newmark has written extensively about the folly of target grades here.
Ofsted have recently been getting involved with this and Spielman has some very colourful phrases here which are worth a read!
THE MASNAVI: A WORLD ANTHOLOGY.
S Vol. 4: Afterglow (Yaoi novel) (S Series).
TIME TRAVELING IN BITS & PIECES: MEMORY | Indiegogo.
Contact Information;
This is a neat blog looking at how to actually go about making change on data policy. MC is a pretty big deal at the moment, with the EEF having recently released some big papers. Interesting article on self regulation and cognitive load theory. I added in this section recently just to help myself find my stuff every time I get in a fight with someone on Facebook. Would appreciate anyone with more articles to add please. Pyramid of learning. I saw this super good policy paper from the Education Policy Institute that I thought was worth adding here, so I made a new section.
No guesses as to where we placed…. Sam Sims has yet another paper here tlooking at pay and retention. I feel like this section is going to just be a long list of links to Sam. TeacherTapp are totally crushing it with the data-driven discussions and Laura McInerny wrote a really good piece on behaviour, workload and retention here. You just really need to look at the graphs on this.
Bill proposes annual inspections by councils
Trust me. Just look at the graphs.
January 29, at pm. Like Like. Like Liked by 1 person. January 30, at am. Reblogged this on From experience to meaning… and commented: What a list! Thank you. Since you asked, here are two additional topics: interdisciplinary education, and time in school specifically, alternative schedules. If you have any reading suggestions on these topics, that would be great. January 30, at pm.
A very good list of resources. I just posted some research I did into dual channel theory of Mayer. Check out the Lindow et al. Very interesting. Would love to see Mayer or any of his crew respond to this kind of criticism. February 8, at pm. Reblogged this on The Echo Chamber. April 6, at am.
Falling (Bits and Pieces Book 1)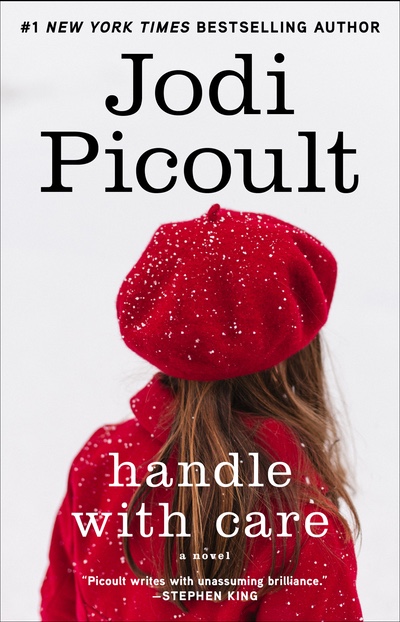 Falling (Bits and Pieces Book 1)
Falling (Bits and Pieces Book 1)
Falling (Bits and Pieces Book 1)
Falling (Bits and Pieces Book 1)
Falling (Bits and Pieces Book 1)
Falling (Bits and Pieces Book 1)
Falling (Bits and Pieces Book 1)
---
Copyright 2019 - All Right Reserved
---